Megalift Malaysia Transports Oversized Heavy Power Plant Cargoes
Jimah East Power 2 x 1000 MW Coal Fired Power Plant is an ongoing project under the EPCC of IHI-Toshiba-Hyundai Consortium. Megalift Malaysia has been appointed as the official logistics provider to transport the cargoes from Port Klang (the designated port of discharge) to Jimah site.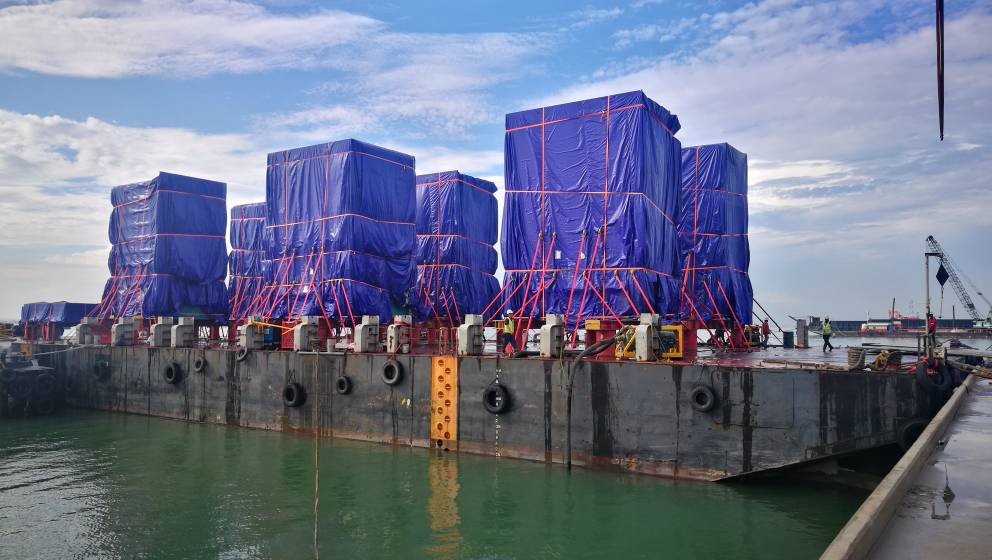 The Condenser Lower Shell (6 units) with measurements of L:7.00m x W: 5.30m x H: 9.60m, and a total weight of 75 tons.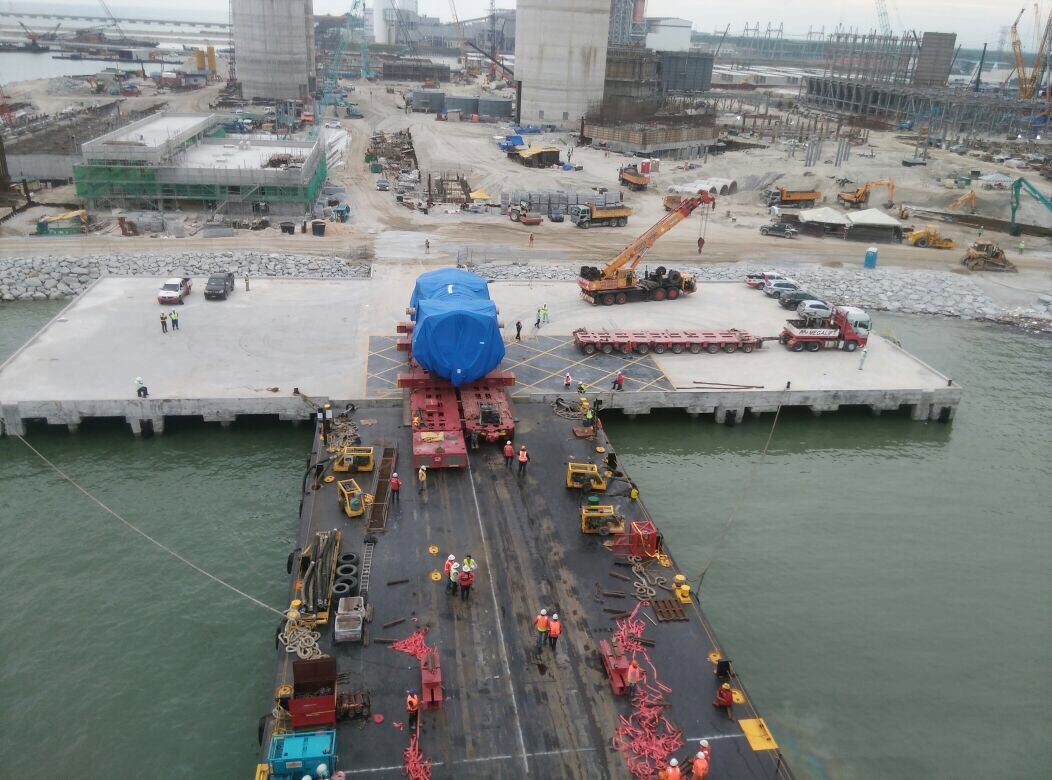 Generator Stator with measurements of L: 10.95m x W: 6.80m x H: 5.47m, with a total weight of 462 tons.
All the cargoes were received via barges from the vessel at the port of discharge before being sailed to Jimah site jetty. They were then rolled off from the barges and transported to the ground site. The entire operation was immensely challenging due to several constraints that they encountered, particularly for the transport of the generator stator. There was limitation of the vessel derrick crane outreach radius and the requirement of a suitable barge to receive the cargoes as well as a timely RORO operation at Jimah site jetty given the limited tide due to the height of the jetty.
The barge width had to be within 60 feet so when it comes alongside the vessel, the vessel derrick crane could reach as close as possible to the centre of the barge with minimal offset within the tolerance of barge stability. Larger barge with depth of more than 16 feet is ideal for RORO operation to remove the cargoes from the barge. However, with the small barge that we were using and limited tide, the operation team had to monitor and act timely at every stage. The uncertainties of vessel berthing and discharging the cargoes onto the barge, along with the bad weather that slowed the sailing to Jimah site jetty caused the possibility of missing the tide for RORO operation. In a nutshell, Megalift literally experienced the saying 'time and tide wait for no man'.