GS Express Logistics Sdn. Bhd. Malaysia (GS) was contracted with receiving, transportation and positioning of 3 units of CO2 Storage Tanks (31.3m Length X 3.41m Width X 3.5m Height – 88.8 tons each) together with 357CBM of other equipment and 17 X 40ft High Cube Containers of accessories from Westport, Port Klang, Malaysia to Kerteh Plant.
3 units of 31m configuration hydraulic multi axle trailers together with 6 units of platform trailers were positioned at Westport, Port Klang to receive all cargoes direct from Mother Vessel and direct delivery to Kerteh Plant. Total travelling distance for the 31.3m tanks was 500km and the transportation duration took 4 days to complete.
All 17 X 40FT High Cube Containers were delivered to GS Express Logistics' warehouse in Telok Gong, Port Klang, Malaysia for unstuffing works and onward delivery to Kerteh Plant by Platform Trailers.
Once at site, GS Express Logistics own 200 tons and 160 tons mobile cranes were used to offload and position the 31.3m tanks and other equipment and accessories.
The client's project construction timeline was kept intact due the detailed planning and operational execution by GS Express Logistics team.
Cargo details:
1477CBM of 9 Packages of Breakbulk Cargo
17 X 40FT High Cube Containers
Final Destination: Kerteh, Terengganu, Malaysia
Port of Discharge: Westport, Port Klang, Malaysia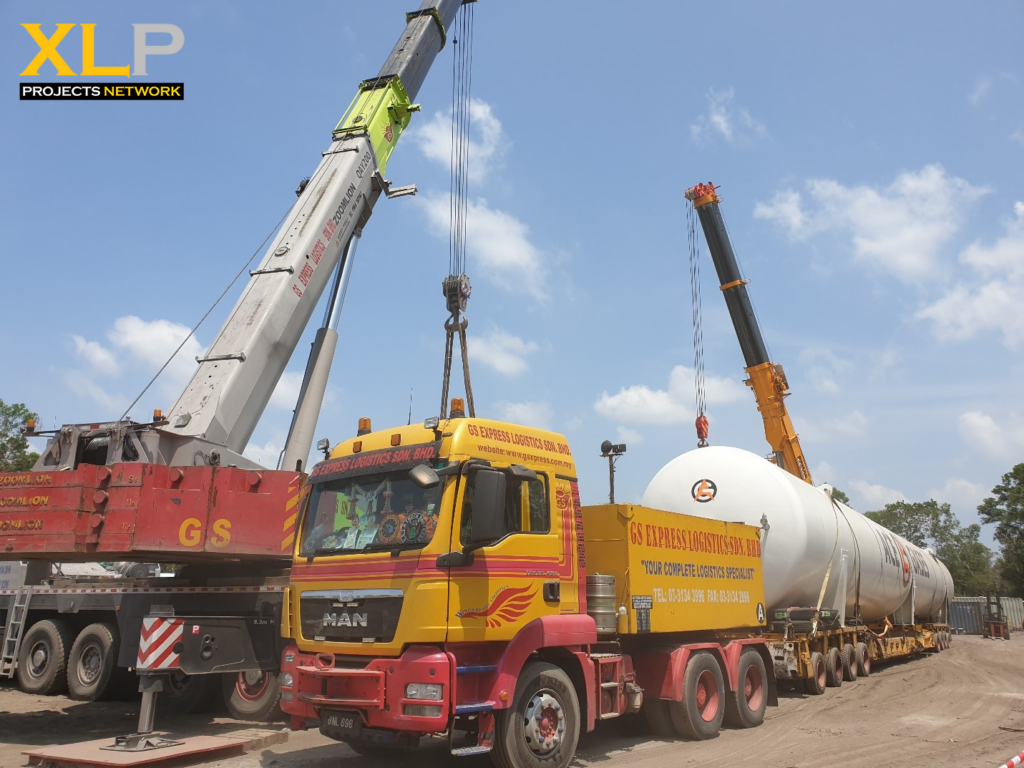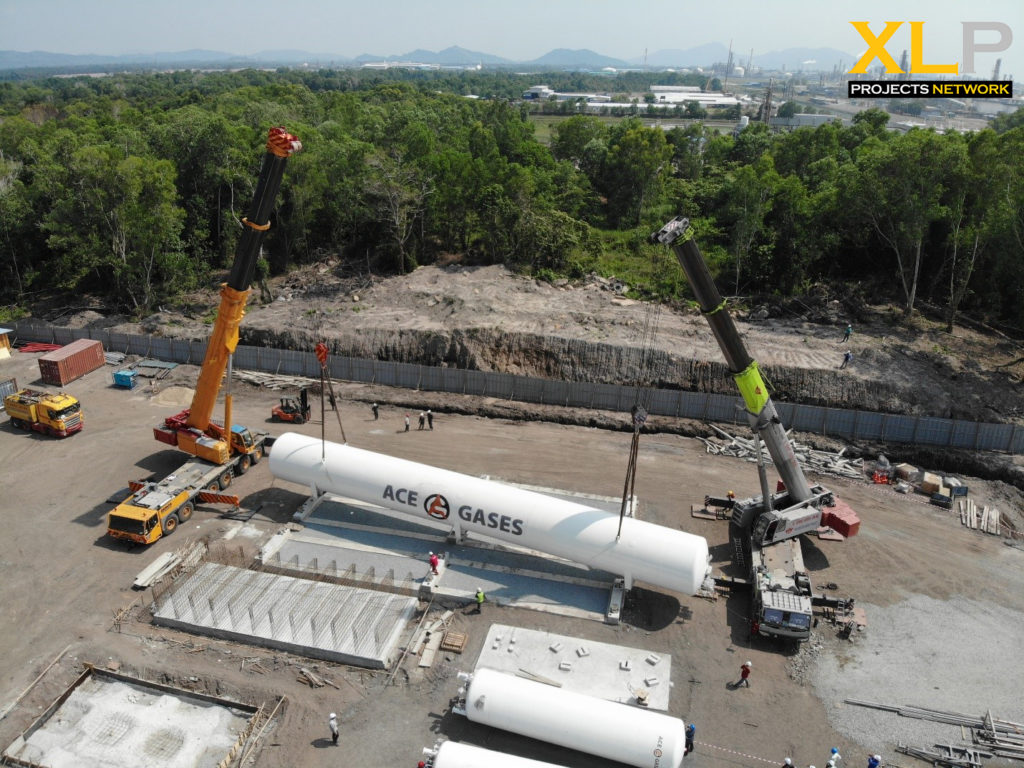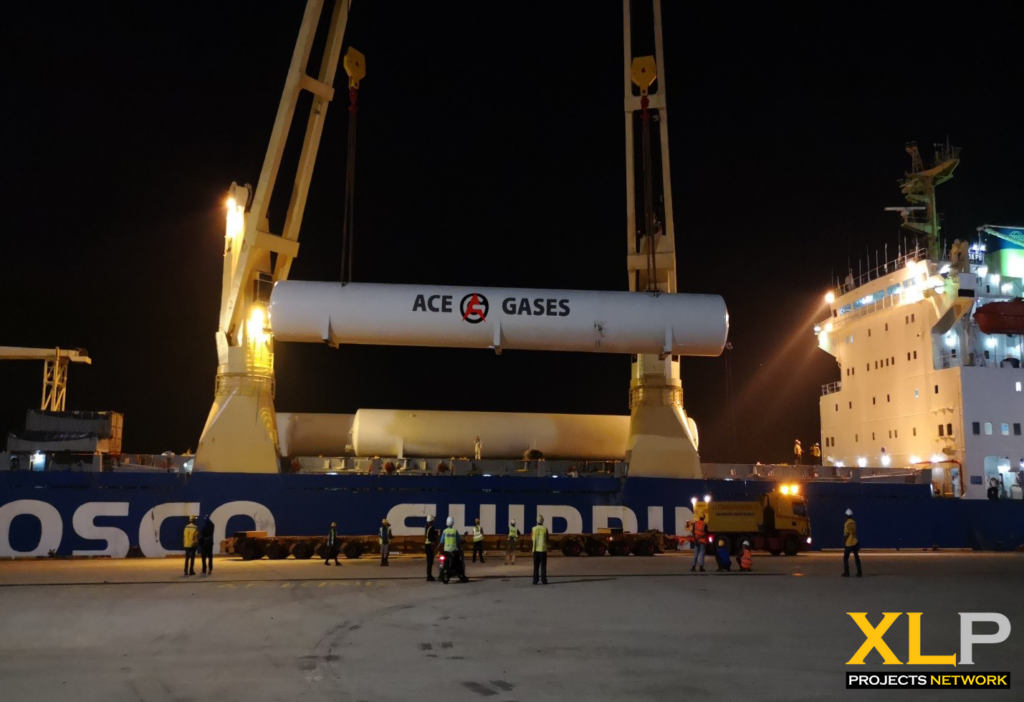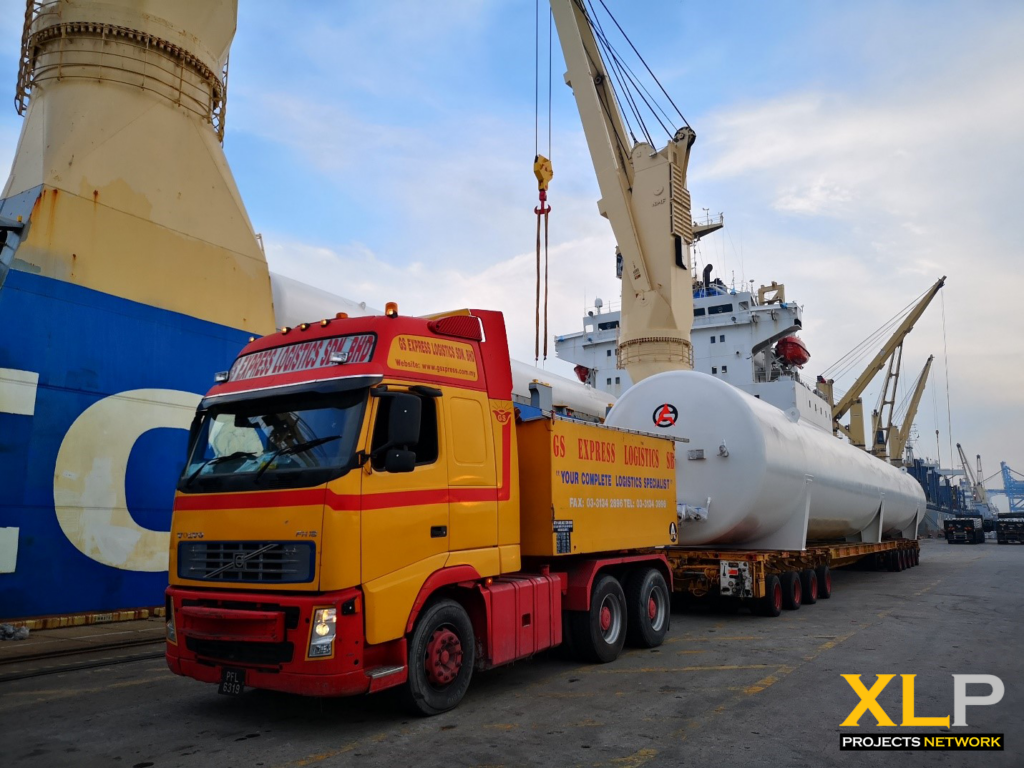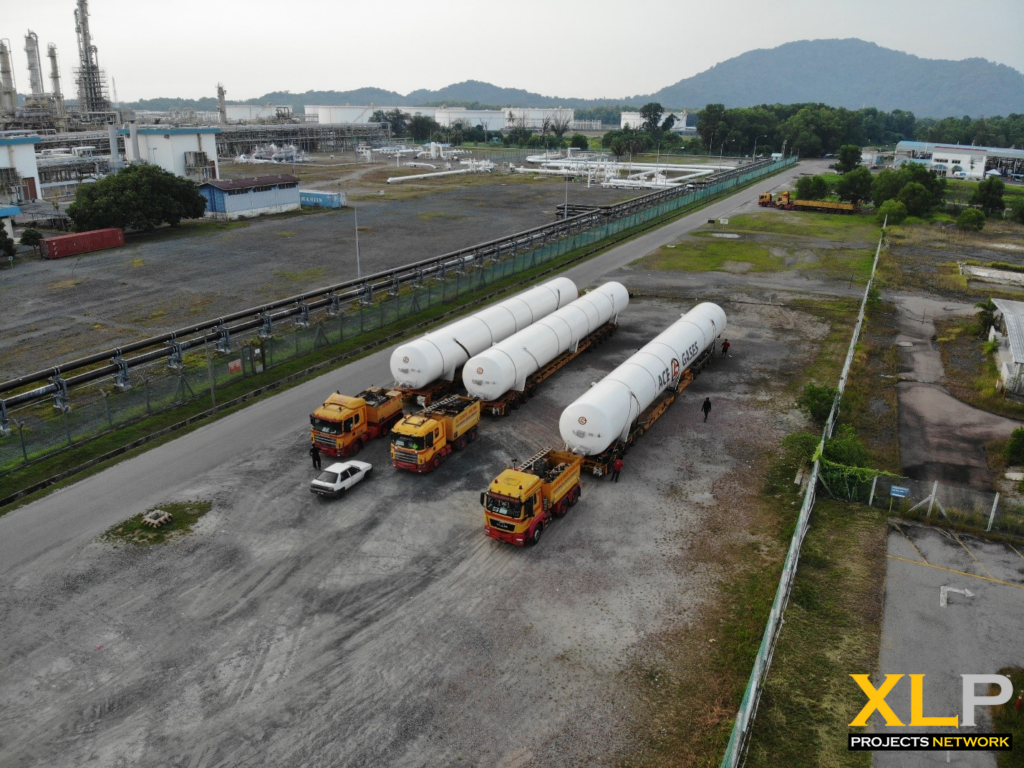 Would you like to see what our members are currently up to?
Follow us and engage with us on:
LinkedIn: https://www.linkedin.com/company/xlprojects-network-xlp/
Facebook: https://www.facebook.com/XLProjectsNetwork/
Twitter: https://twitter.com/XLPNetwork
Instagram: https://www.instagram.com/xlprojectslogisticsnetwork/