Freight Traders Secure Another Geothermal Power Station Project
Freight Traders have successfully secured another Geothermal Power Station project to New Zealand comprising 2 time critical ocean charters, FCL and LCL shipping, airfreight, road and rail transport, storage and insurance.
Stage one of the project comprises coolers with a volume of 4,800 m3 and weighing 1,291 tonnes, recuperators and parts, 22 packages measuring L18.96 x W2.668 x H2.25 with a weight of 30 tonnes each and associated steel structure.
Stage two of the project will comprise pressure vessels and heat exchangers with an approximate weight of 600 tonnes and a volume of 1,200 m3, vaporizers and preheaters measuring 21.5 x 3.73 x 3.82 meters with a weight of 130 tonnes each. Stage two is expected to load end of September.
Freight Traders Ltd has traditionally reached out to many XLP agents for drop shipments from around the world.
Enclosed the photos of stage one loading process.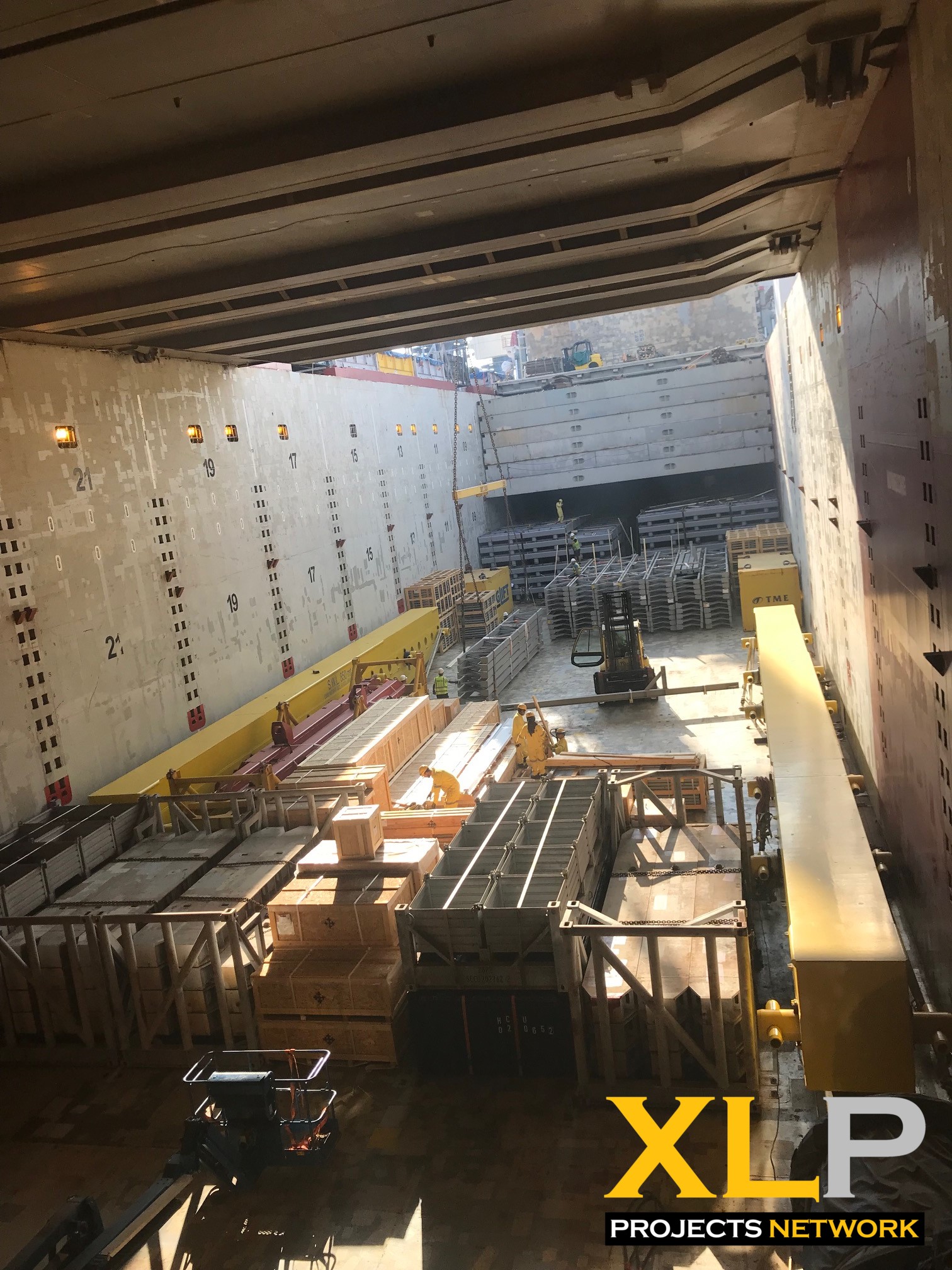 Would you like to see what our members are currently up to?
Follow us and engage with us on:
LinkedIn
Facebook
Twitter
Instagram
About XLProjects (XLP):
Since October of 2012 the XLProjects Network (XLP) has taken the independent project forwarding and chartering industry by a storm. Some of the best known project logistics companies in the world have been joining XLProjects and making business with one another.
XLProjects members by and large are proud of their relationship to our project logistics network because we allow only qualified members yet we get them all over the world. The management of XLProjects as well have been involved in this market on both sides of the project cargo business; from the networking standpoint as well as the project logistics field itself.
All of our XLProject member partners are uniquely qualified in heavy lift handling, breakbulk cargo and project logistics transportation, whether by ocean charter, air charter or overland. XLProjects members are all well known in their home markets and have been involved in some of the highest profile project lifts and movements in the world. And these are precisely the kind of people and companies you would look for in a network like ours.
If you feel your company is qualified for membership and would like to know more about XLProjects please contact us. We are more than happy to follow up!