Ba-Shi Yuexin Logistics successfully deliver aircraft trucks and accessories from Shanghai, China to Male, Maldives. They negotiated the best rates of OOG shipment after LSS policy released, coordinated with factories, shipping company, customs etc. to ensure that all goods loaded/ transported on schedule. Moreover, They arranged low bed trailer to pick up cargoes at factory, monitored cargo loading/ lashing and exported customs clearance till cargo on board in schedule.
Project Details:
Port of Loading: Shanghai, China
Port of Discharge: Male, Maldives
Service: CFR
Commodity: Aircraft Trucks and Accessories
Total: 3*40FR + 4*40HQ Max Dimensions:11.5 x 2.46 x 3.83M
Difficulties: Booking, cargo loading, export terminal and finish clearance within 3 days. The transportation with low bed trailers, all OOG cargoes loading directly to shipside.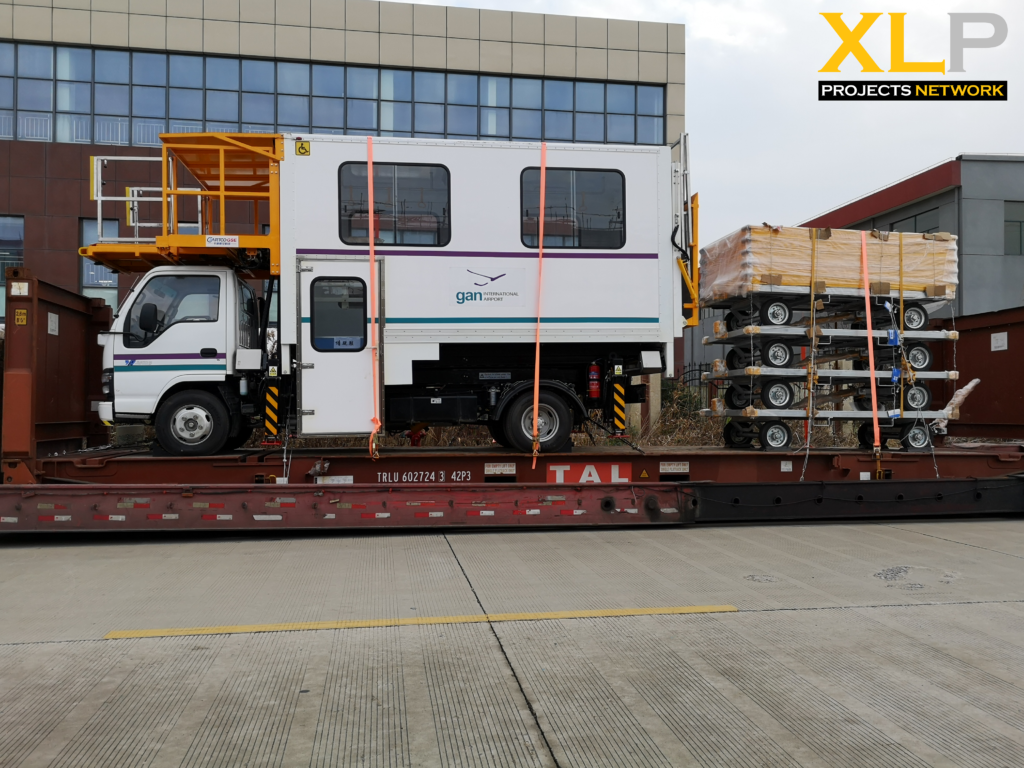 Would you like to see what our members are currently up to?
Follow us and engage with us on:
LinkedIn: https://www.linkedin.com/company/xlprojects-network-xlp/
Facebook: https://www.facebook.com/XLProjectsNetwork/
Twitter: https://twitter.com/XLPNetwork
Instagram: https://www.instagram.com/xlprojectslogisticsnetwork/