XLProjects Attends Breakbulk Middle East 2019!
Once again XLProjects participated at BreakBulk Middle East 2019 between February 11th-12th for the first time in Dubai, UAE inviting the XLP members to share a booth with us.
These events provide a fantastic international gathering of freight forwarding companies, international carriers, and shipping agents. It provides us with a good opportunity to meet the top management and decision-makers of participating companies to network and discuss our network.
As usual the two-day event was extremely busy with attendees in the region of 10,000-12,000 starting with a welcome reception on day one followed by the more formal meetings at the booth on day two. Just like previous years the exhibition was a big success for us.
The XLProjects booth this year was joined by the following members:
Mr Kabir Ahmed from Conveyor Logistics Ltd in Dhaka, Bangladesh
Mr Fabrice Mummolo from Cargo Global Logistics in Lyon, France
Mr Muhammad Hashim from Freight Connection Pakistan (Pvt) Ltd in Karachi, Pakistan
We really enjoy doing these exhibitions with our members, it creates a great atmosphere to have meetings, discuss business and connect with people you might not get the chance elsewhere.
Our next meeting of interest will be our XLProjects AGM, which will also be held in Dubai, UAE (September 1th-4th 2019). Our other events for the rest of the year include Breakbulk Asia in Shanghai, China (March 20th-21st 2019), Breakbulk Europe in Bremen, Germany (May 21st-23rd) and Transport Logistic in Munich, Germany (June 4th-7th).
Looking forward to seeing you all there!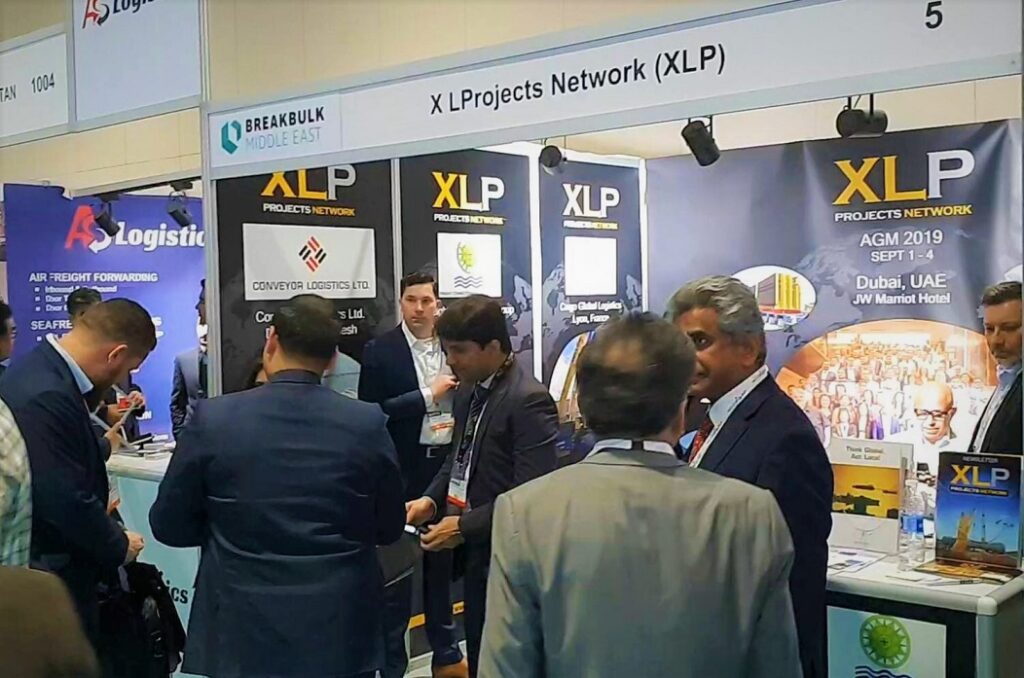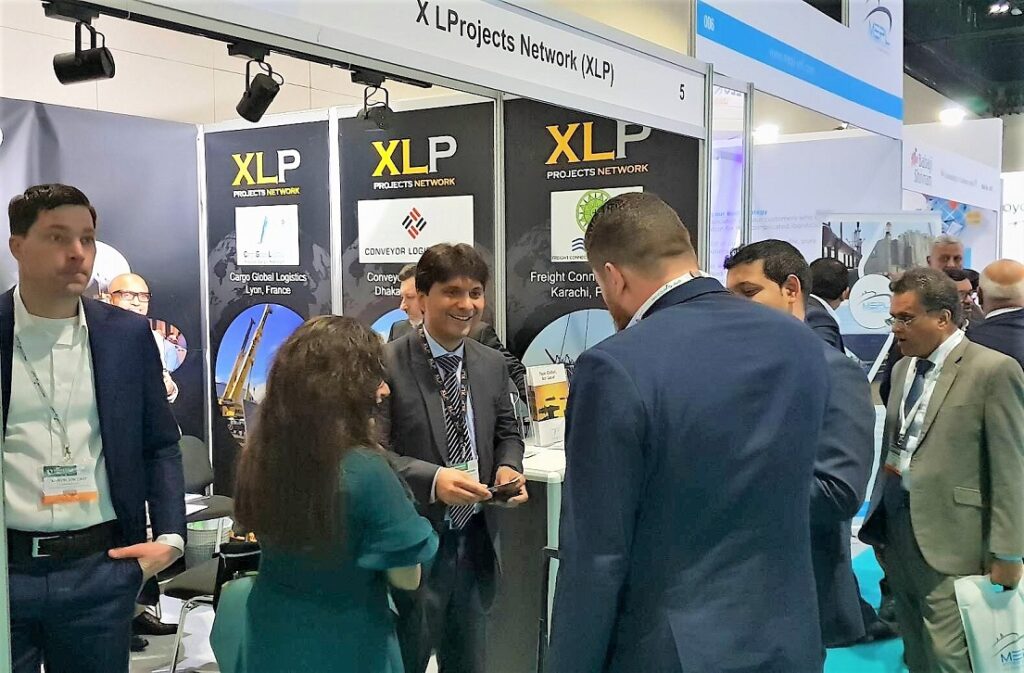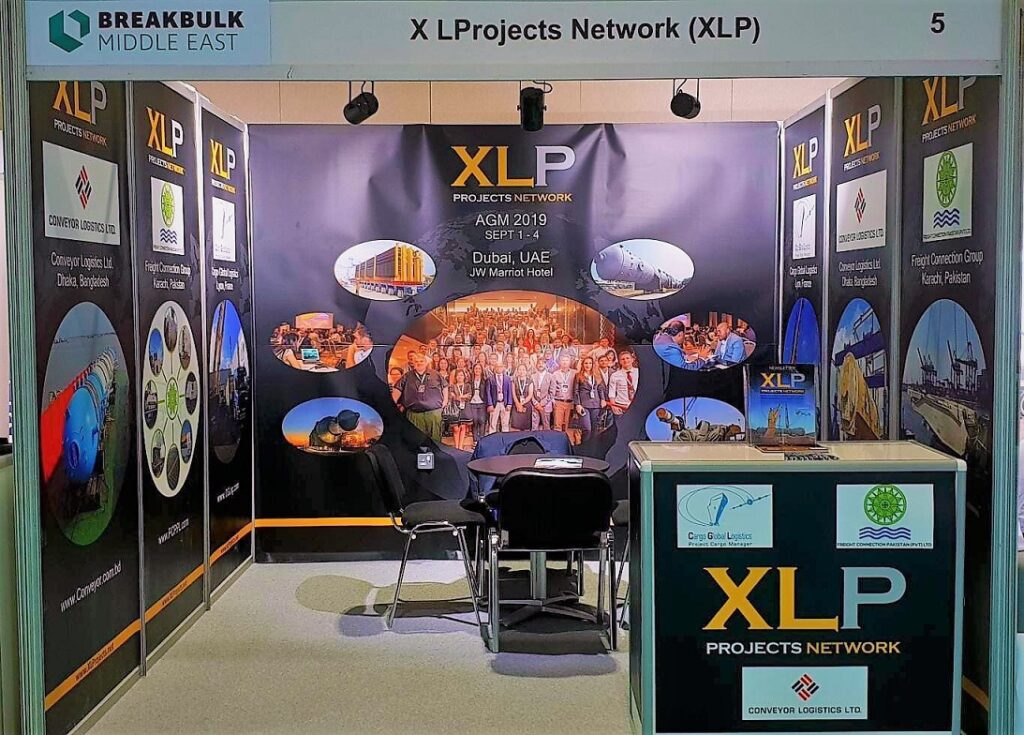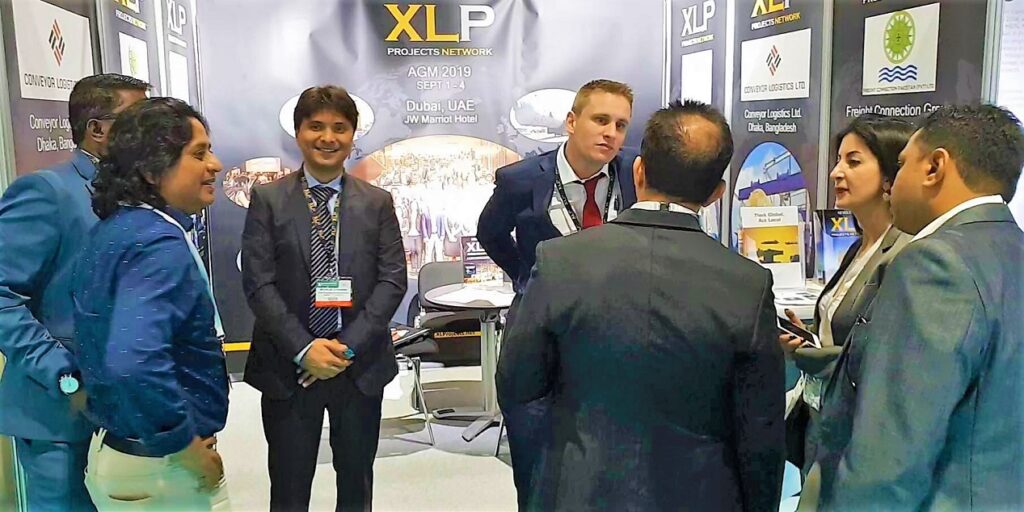 Would you like to see what our members are currently up to?
Follow us and engage with us on:
LinkedIn
Facebook
Twitter
Instagram
About XLProjects (XLP):
Since October of 2012 the XLProjects Network (XLP) has taken the independent project forwarding and chartering industry by a storm. Some of the best known project logistics companies in the world have been joining XLProjects and making business with one another.
XLProjects members by and large are proud of their relationship to our project logistics network because we allow only qualified members yet we get them all over the world. The management of XLProjects as well have been involved in this market on both sides of the project cargo business; from the networking standpoint as well as the project logistics field itself.
All of our XLProject member partners are uniquely qualified in heavy lift handling, breakbulk cargo and project logistics transportation, whether by ocean charter, air charter or overland. XLProjects members are all well known in their home markets and have been involved in some of the highest profile project lifts and movements in the world. And these are precisely the kind of people and companies you would look for in a network like ours.
If you feel your company is qualified for membership and would like to know more about XLProjects please contact us. We are more than happy to follow up!