Covering a distance of more than 70 kilometers, Megalift's team escorted the transport of an oversized Pressure Vessel from a fabricator's yard in Kemaman (within the state of Kelantan) to Petronas's chemical plant in Gebeng (within the state of Pahang).
Cargo: Pressure Vessel
Dimension: L27.30m x W5.82m x H6.18m
Weight: 82 tons
The road journey took them two full days and another day to lift and position the cargo onto its foundation. Due to the height of the cargo, they had to take a detour instead of a direct route to avoid overhead bridges. The trailer typically moved along narrow passageways, trudged through villages and small towns before cruising along the coastal road to arrive at the chemical plant.
The height also created the needs of lifting and pushing up overhead cables – easily a hundred of them along the route. This had caused a significant slowdown in travel speed which resulted in massive obstruction and road congestion. Thanks to the traffic authority for coordinating and diverting road users to keep everything in order.
During the road transport, another team of Megalift's was stationed in Petronas's chemical plant to perform ground preparation works – removal of fences and laying down of steel ramps and plates.
The 82-ton Pressure Vessel was then lifted and placed onto its foundation – all of these handled by heavy lifting team operated using a 500-ton crane. Megalift would like to thank their client for the trust and confidence that they would always deliver nothing but the best of their services.
A video of the transportation: https://youtu.be/bVuclaMc0ko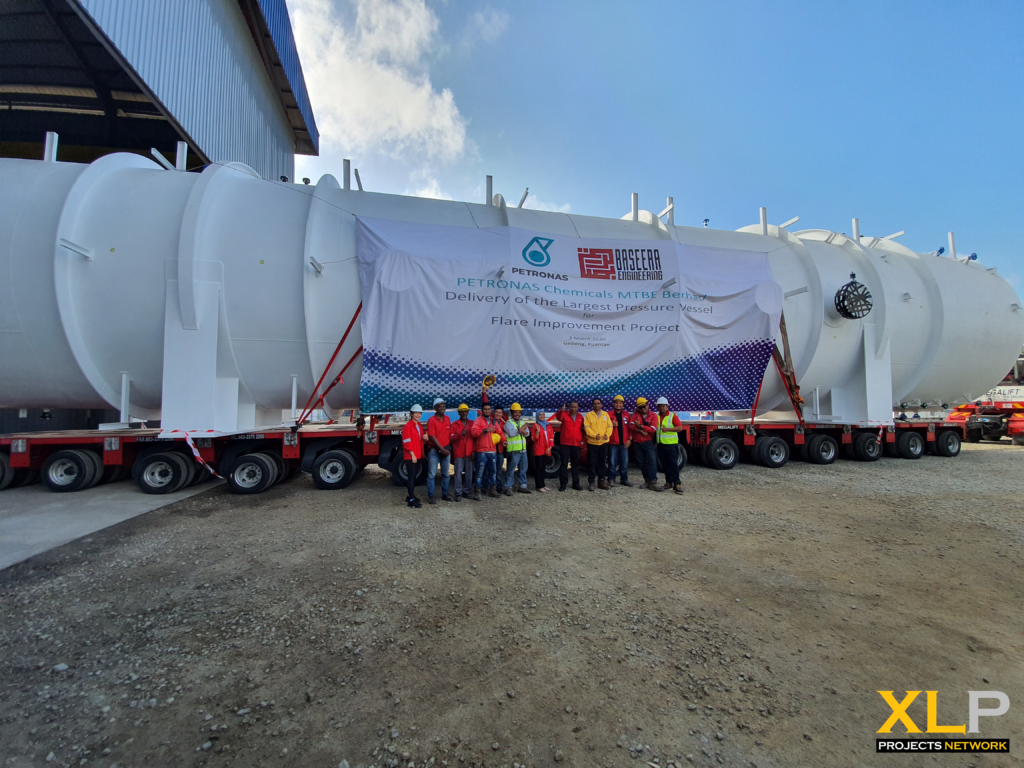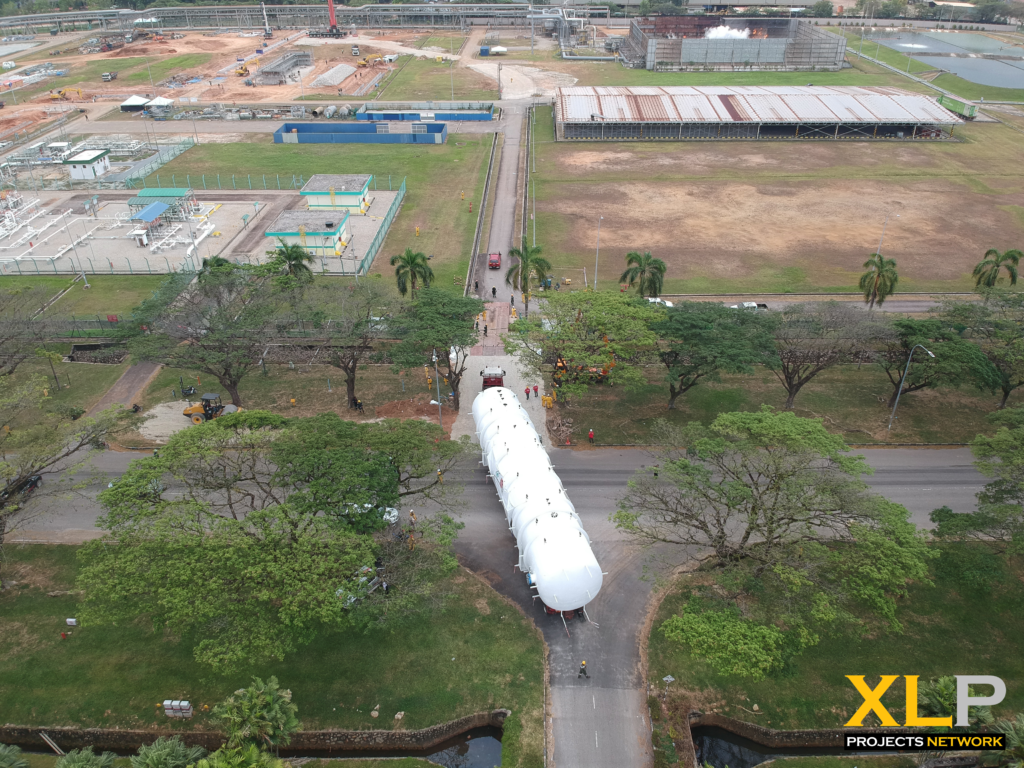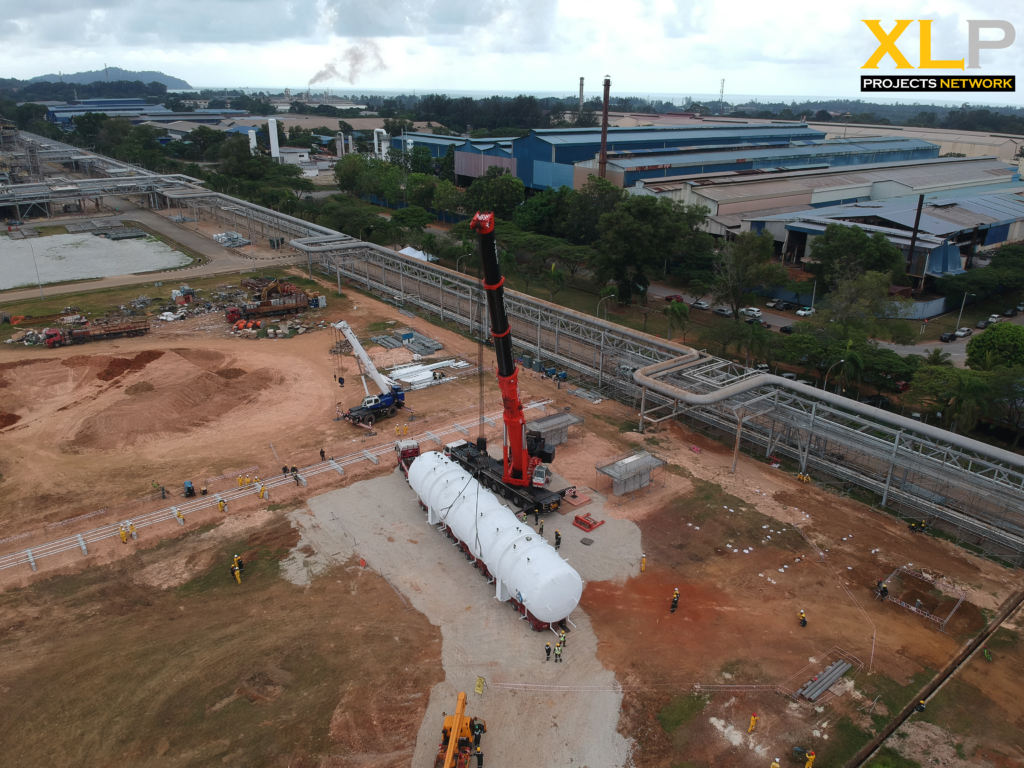 Would you like to see what our members are currently up to?
Follow us and engage with us on:
LinkedIn: https://www.linkedin.com/company/xlprojects-network-xlp/
Facebook: https://www.facebook.com/XLProjectsNetwork/
Twitter: https://twitter.com/XLPNetwork
Instagram: https://www.instagram.com/xlprojectslogisticsnetwork/