GS Express Logistics Sdn. Bhd., XLProjects member based in Malaysia was contracted with receiving, handling and transportation of 2 main sections of Incinerators from Penang Port, Malaysia to Langkawi Incinerator Plant, Kampung Belanga Pecah, Langkawi, Malaysia. This project was in line with the Government's Incinerator Plant revival efforts.
One set of Vessel Bridge and one set of Platform hydraulic multi axle trailer were arranged to receive the said cargoes from Mother Vessel at Penang Port and they were then transferred to a Prai Jetty and rolled onto a 180ft barge and tied down. Barge then sailed from Prai Jetty to Tanjung Lembung Jetty, Langkawi for roll off operation.
The distance from Tanjung Lembung Jetty, Langkawi to the Incinerator Plant was 20km and the transportation route had to be done through Langkawi's main town which is Kuah Town and also housing villages. Police escorts, local authorities escort and cable lines dismantling teams had to be arranged throughout the entire transportation and the transportation duration took 9 hours to complete.
Once at site, both main sections of incinerators were jacked down onto support stools for onward assembly works by site.
This said delivery by GS Express Logistics Sdn. Bhd. to this Incinerator plant is the second time they were involved with logistics works with the plant as we were the same logistics partner appointed to set up the plant back in 2009.
Project Details:
Consignee: Langkawi, Malaysia Incinerator Plant
Project: Langkawi Incinerator Plant Revival Project
Final Destination: Langkawi Incinerator Plant, Kampung Belanga, Langkawi, Malaysia
Port of Discharge: Penang Port, Malaysia
Total Packages: 2 Packages
Cargo details:
5m X 5.4m X 4.8m – 85 Tons (Incinerator Body)
5m X 5.4m X 1.7m – 70 Tons (Incinerator Cover)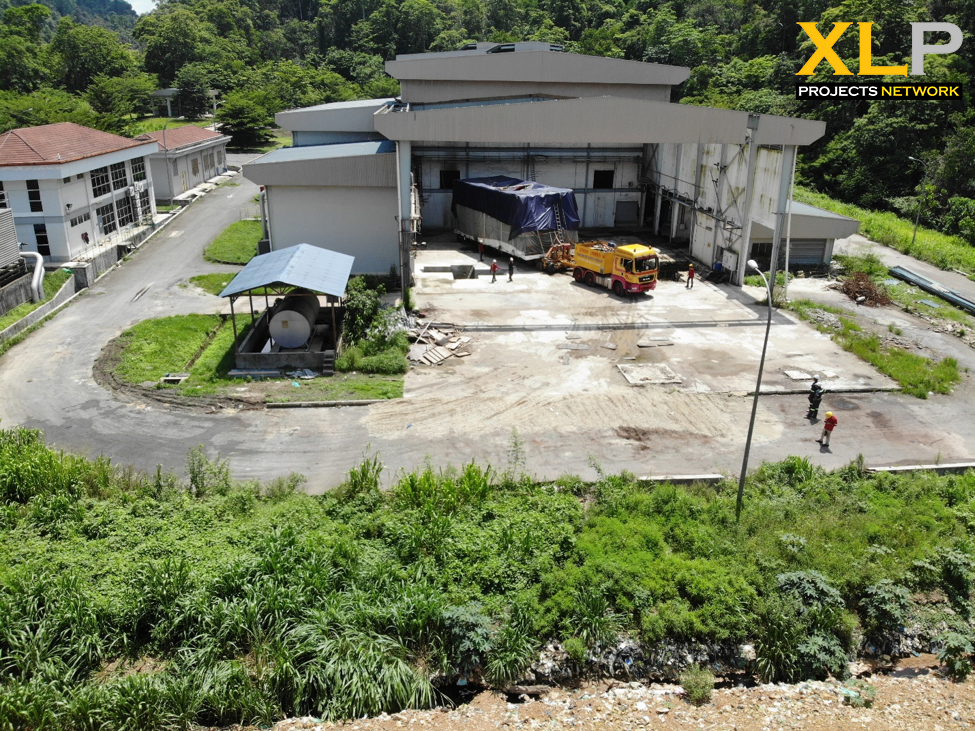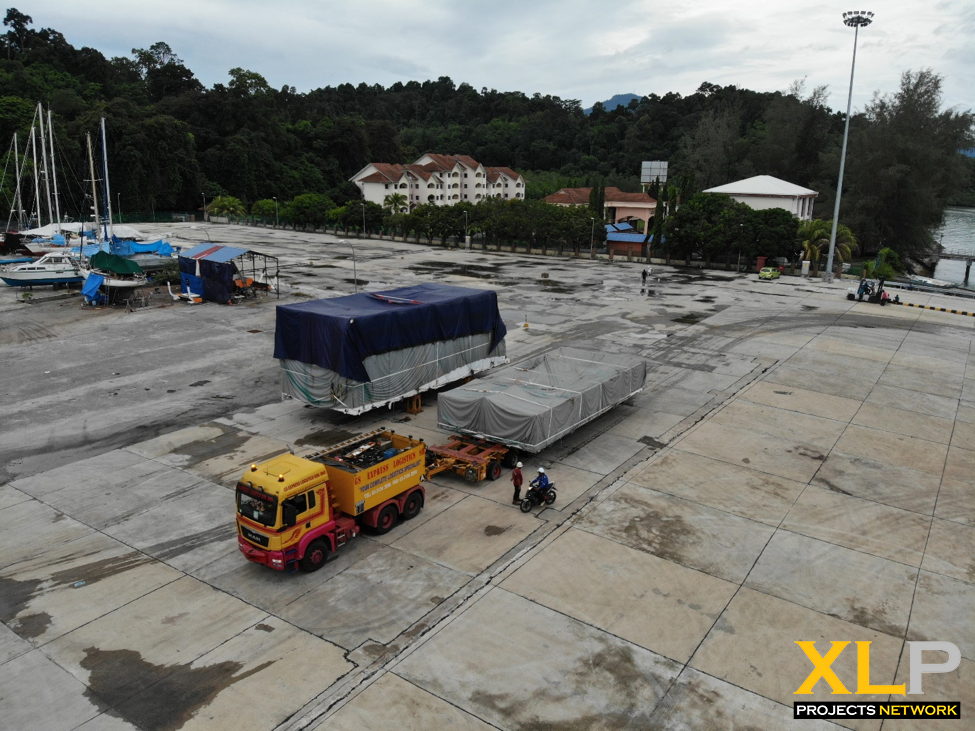 Would you like to see what our members are currently up to?
Follow us and engage with us on:
LinkedIn: https://www.linkedin.com/company/xlprojects-network-xlp/
Facebook: https://www.facebook.com/XLProjectsNetwork/
Twitter: https://twitter.com/XLPNetwork
Instagram: https://www.instagram.com/xlprojectslogisticsnetwork/
About XLProjects (XLP):
Since October of 2012 the XLProjects Network (XLP) has taken the independent project forwarding and chartering industry by a storm. Some of the best known project logistics companies in the world have been joining XLProjects and making business with one another.
XLProjects members by and large are proud of their relationship to our project logistics network because we allow only qualified members yet we get them all over the world. The management of XLProjects as well have been involved in this market on both sides of the project cargo business; from the networking standpoint as well as the project logistics field itself.
All of our XLProject member partners are uniquely qualified in heavy lift handling, breakbulk cargo and project logistics transportation, whether by ocean charter, air charter or overland. XLProjects members are all well known in their home markets and have been involved in some of the highest profile project lifts and movements in the world. And these are precisely the kind of people and companies you would look for in a network like ours.
If you feel your company is qualified for membership and would like to know more about XLProjects please contact us. We are more than happy to follow up!