First Global Logistics – Kuwait Oil Company's Lower Fars oil project (Petrofac)
First Global Logistics are delighted to share their recent and continued work for the Oil & Gas industry in the Middle east area.
One of their core clients is one of the main contractors for providing engineering materials and supplies for Petrofac Co. (International Oil & Gas service provider) as the main EPC contractor for Kuwait Oil Company's (KOC) Lower fars heavy oil project in Kuwait.
Client's requirements:
-Moving 44 Packages of Air cooling Units – Chemical Filtrations – Duct Heaters for a full HVAC System from Amman, Jordan to Oil site in Kuwait.
– Units oversized dimensions as follows LxWxH: 3x 2.5x 3.45m, 5 tons each with a total of 1140.00 CBM.
– Supplier warehouse is in Amman, Jordan and the site is in Kuwait north. The cargo is very urgent to arrive at the site within 10 days to prevent the Site from any work to Stop.
First Global Logistics work:
-An Immediate and effective Land transport shipping solution of 10 extendable Low trailers 15 m in length is provided to carry the whole 1140.00 cbm shipment.
– Security provided in their proposal found in the type of Trucks (Extendable trailers with Folded steel curtains for easy loading due to cargo OW & OH) and immediate actions to deliver the cargo within 5 days before its due date secured this business for them against their only and main competitor GEODIS for this business.
– A full DDP scope of work including Lashing and Securing the cargo on the trucks – SA Borders – full paperwork and customs – Duties – unloading at the site in Kuwait – insurance.
-Offloading t the Site by Hiring a Mobile crane.
-All handling and operations for this Cross-trade business is handled and controlled from their operations team in Egypt and physically through their people in both countries.
-The Job was done perfectly and the cargo arrived on site safely and in time.
For First Global Logistics this is just the beginning as they are looking to secure the whole project transport business until May 2019.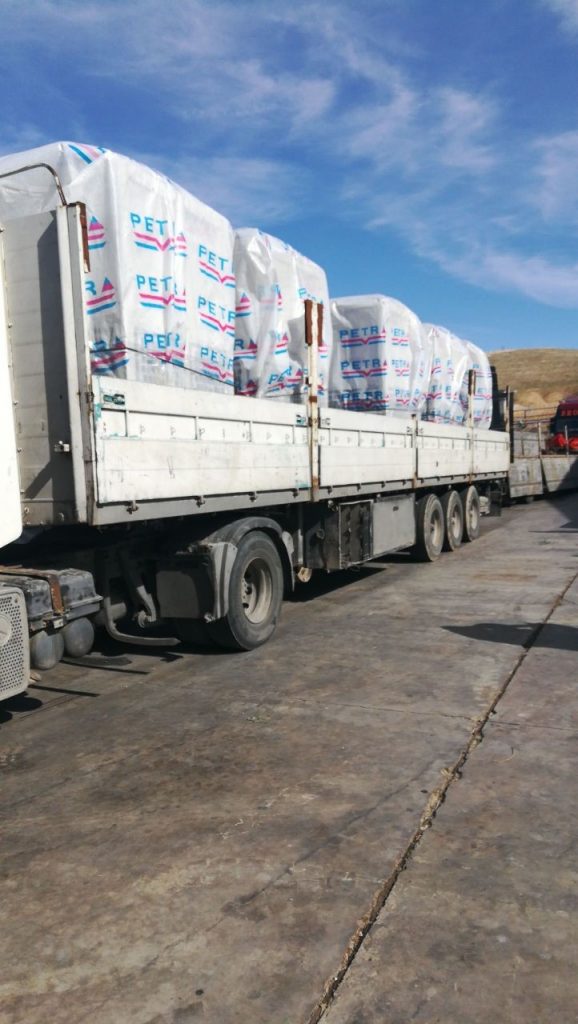 ]