EGL Put its mark in CAIRO WEST power plant
One more project accomplished by EGL subsidiary of Kadmar Group
On 10th September 2018, it was announced that Egyptian Global Logistics, known as EGL subsidiary of Kadmar Group, had won the bid of transporting 6 heavy transformers from Alexandria/ El-Dekhila Port to Cairo-West site.
Project is still on-going but EGL managed to complete the transport operation of the first transformer weighting 60 tons to the power plant site in November 2018. The transportation process was not smooth as expected as the site located 20 km from Central Cairo and was in congested area. One of the biggest challenges was to coordinate with related authorities such as an escort, a national company for road services and an electricity company for power lines.
Through engineering solutions, EGL succeed to reduce and overcome obstacles and delivered a transformer to the site on time.
Details of the load:
4 X Transformer Main Body
Weight: 228 Tons
Dimensions: (Length) 6.90m X (Width) 4.40m X (Height) 4.95m
Weight: 60 Tons
Dimensions: (Length) 8.30m X (Width) 3.40m X (Height) 3.9m
1 X Transformer Main Body
Weight: 58 Tons
Dimensions: (Length) 7.10m X (Width) 3.60m X (Height) 3.6m
EGL's scope of work included:
1)         Port handling (under hook)
2)         Port shift to Kadmar Bonded Storage Yard (inside port)
3)         Customs clearance
4)         Manage all permits related to transportations from port to site.
5)         Assign safe and good parking area (during transportation process) with some activities of civil work
6)         Deliver Transformers from port to site
I.    Hydraulic Modular 12 Axles – Prime Mover 4 X 8
II.   1 X Low-bed Trailer
III.  5 X Flat-bed Trailers for accessories
IV.  Total manpower of 30 persons
These were equipment used for their first shipment, but more will be required during project peak time at the end of May 2019.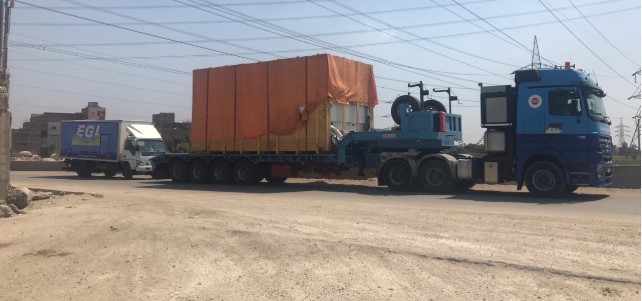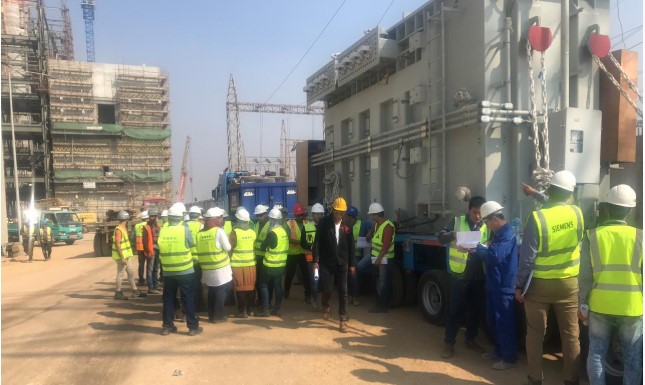 Would you like to see what our members are currently up to?
Follow us and engage with us on:
LinkedIn
Facebook
Twitter
Instagram
About XLProjects (XLP):
Since October of 2012 the XLProjects Network (XLP) has taken the independent project forwarding and chartering industry by a storm. Some of the best known project logistics companies in the world have been joining XLProjects and making business with one another.
XLProjects members by and large are proud of their relationship to our project logistics network because we allow only qualified members yet we get them all over the world. The management of XLProjects as well have been involved in this market on both sides of the project cargo business; from the networking standpoint as well as the project logistics field itself.
All of our XLProject member partners are uniquely qualified in heavy lift handling, breakbulk cargo and project logistics transportation, whether by ocean charter, air charter or overland. XLProjects members are all well known in their home markets and have been involved in some of the highest profile project lifts and movements in the world. And these are precisely the kind of people and companies you would look for in a network like ours.
If you feel your company is qualified for membership and would like to know more about XLProjects please contact us. We are more than happy to follow up!