Conveyor Logistics has received the award for being "The Best Enterprise Doing Business in Service Oriented Sector (Large)" granted by Japan-Bangladesh Chamber of Commerce & Industry (JBCCI).
Mr. Kabir Ahmed, Chairman of Conveyor Group, accepted the award on behalf of Conveyor Logistics from Mr. Daisuke Arai, President of the Japan-Bangladesh Chamber of Commerce and Industry (JBCCI).
The award recognizes the high quality standards of the services in five different categories: Manufacturing (Large), Manufacturing (SME), Service Oriented (Large), Service Oriented (SME) and Innovative.  The ceremony was held at Amari hotel in Dhaka on Sunday night.
Conveyor Logistics join XLProjects in 2015. With 15 year experience, they are the country's leading logistics management company. Their strong commitment to exceeding their client's expectations of quality has earned them the ISO 9001:2008 accreditation.
Recently Mr. Ahmed has been elected as the Director of Bangladesh Shipping Agents Association (BSAA).
He is the current President of International Air Express Association of Bangladesh (IAEAB), Board of Director – Spain Bangladesh Chamber of Commerce and Industry (SBCCI), Board of Director – Japan Bangladesh Chamber of Commerce and Industry (JBCCI), Board of Director – Bangladesh Shipping Agents Association (BSAA).
He has also been elected as one of the Directors of Bangladesh Freight Forwarders Association (BAFFA), working closely with Ministry of Finance; Ministry of Posts, Telecommunications and Information Technology; Ministry of Power, Energy and Mineral Resources; Ministry of Road Transport and Bridges; Ministry of Civil Aviation and Tourism; Ministry of Shipping, Airlines, Customs Authority, industry partners and authorities to look at ways to strengthen Bangladesh position.
Congratulations to Mr. Ahmed and Conveyor Logistics on this well-deserved success!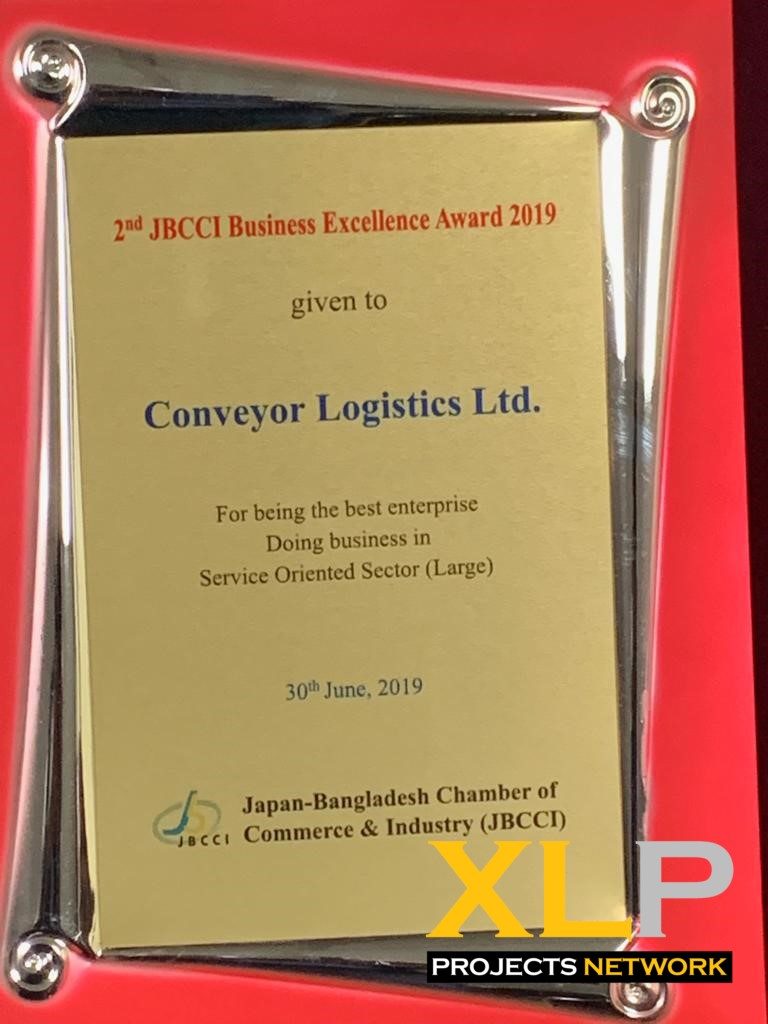 Would you like to see what our members are currently up to?
Follow us and engage with us on:
LinkedIn
Facebook
Twitter
Instagram
About XLProjects (XLP):
Since October of 2012 the XLProjects Network (XLP) has taken the independent project forwarding and chartering industry by a storm. Some of the best known project logistics companies in the world have been joining XLProjects and making business with one another.
XLProjects members by and large are proud of their relationship to our project logistics network because we allow only qualified members yet we get them all over the world. The management of XLProjects as well have been involved in this market on both sides of the project cargo business; from the networking standpoint as well as the project logistics field itself.
All of our XLProject member partners are uniquely qualified in heavy lift handling, breakbulk cargo and project logistics transportation, whether by ocean charter, air charter or overland. XLProjects members are all well known in their home markets and have been involved in some of the highest profile project lifts and movements in the world. And these are precisely the kind of people and companies you would look for in a network like ours.
If you feel your company is qualified for membership and would like to know more about XLProjects please contact us. We are more than happy to follow up!